Business Banking for all
Our banking solutions are designed to make doing global business easy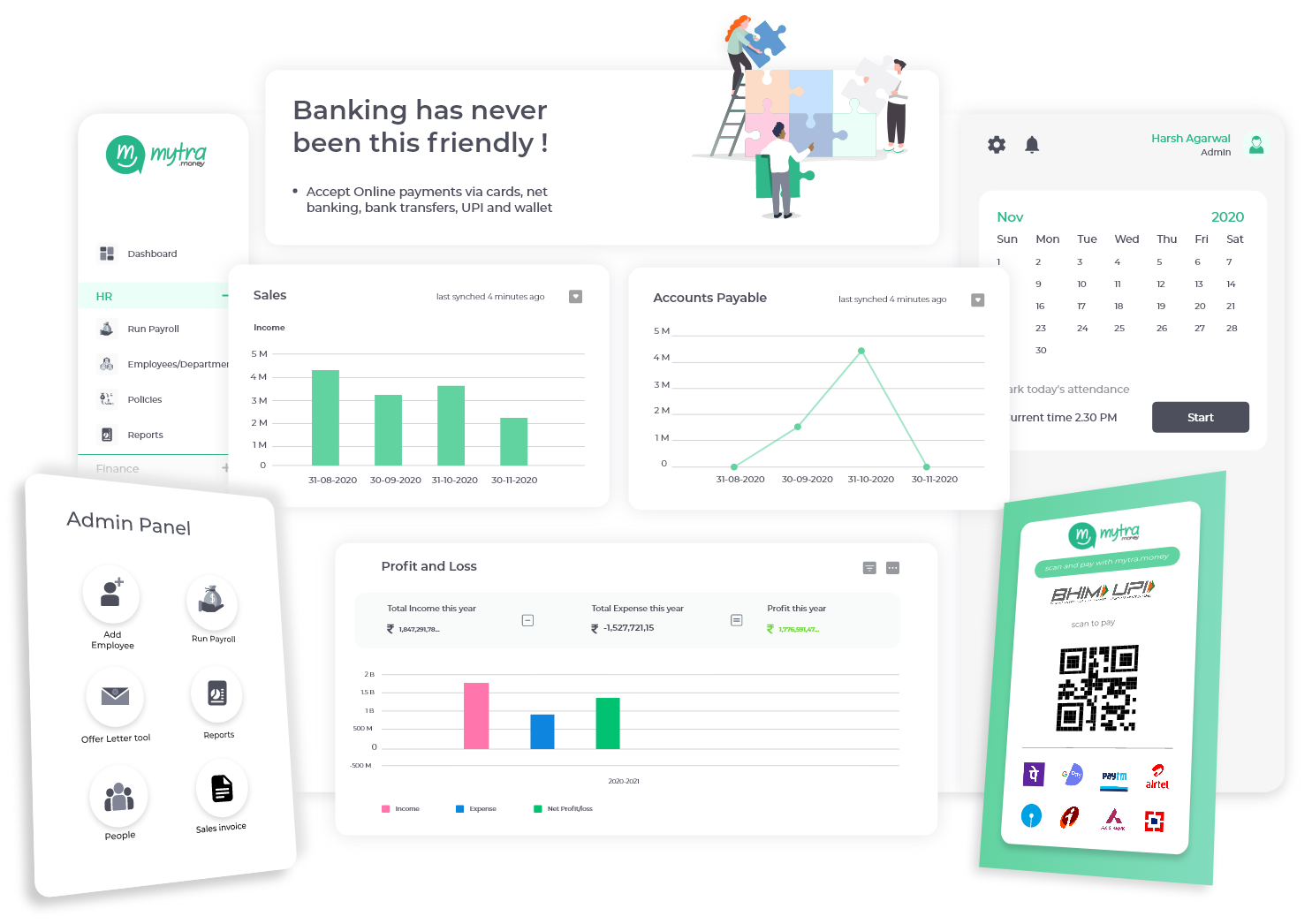 Features
1000+ Business Banking solutions to help grow your business
Treasury Management
Enabling every business with professional treasury management by systematically investing/withdrawing your funds and deep analysis of your receivables/payables .
Bharat QR
All in one QR code to accept payments from any UPI app and turn your shop into a POS. Quick settlement, zero commission, easy setup.
Virtual Accounts
Take control of your receivables and payables with virtual accounts. Automated reconciliation of your accounts, never miss deadlines for statutory payments and manage your treasury like a pro.
Invoicing
Invoicing has never been so easy. GST compliant E-invoicing, payment links, inventory management made simple.
Payments/Collections
It's not just the funds transfer but the automated accounting that you get with mytra.money. Make payments or collections and see the power of automated, real-time and error free accounting.
AR/AP reconciliation
Manage, track and reconcile your receivables and payables smartly. Send payment reminders, collection links and make payment with our banking solutions.
HR & Payroll
Banking solutions that helps you managing your employee lifecycle, payroll processing, attendance management and many more.
Compliance Management
Our solutions let you file your taxes by deep analysis of your sales, purchase, payments, receipts to avoid the hassle of various reconciliations and accounting.
Marketplace
Bring your business online with mytra, a place where your business meets its customers and let you build a global brand.